Saffron oil is being obtained in the cold pressing of saffron seeds. Natural and ecological product should be unrefined, which means it shouldn't be purified. It consists of many valuable ingredients, including vitamins, minerals and fatty acids. It should be kept in a dark and dry place or in the fridge.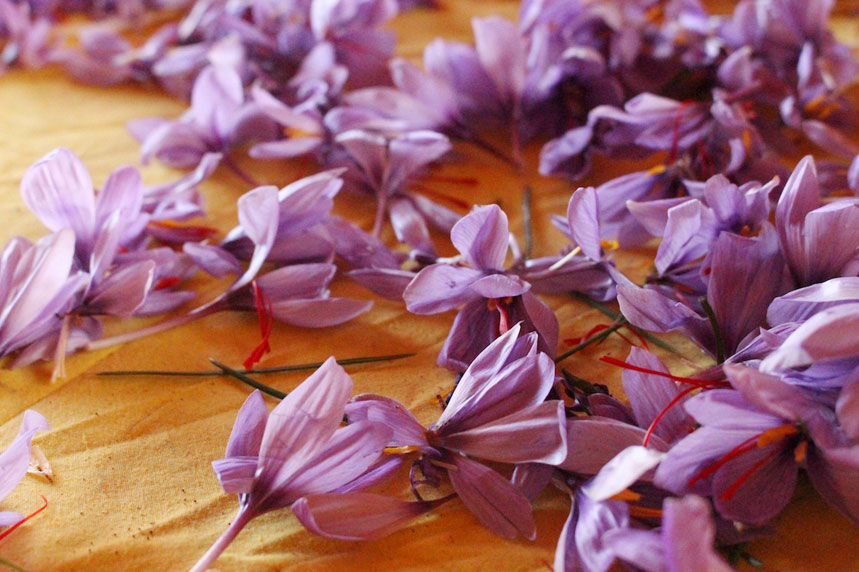 Saffron oil is perfect in hair care of all hair types. It improves condition of both scalp and hair; positively influences inner and outer structures of the streaks. It restores split ends and regenerates damaged hair. It provides smoother, deep moisture and gloss. Saffron oil protects hair against harmful external factors, sun radiation, salty and chlorinated water and some ingredients of cosmetics (SLS, ammonia). It additionally limits sebum secretion by sebaceous glands located in the scalp, limits hair loss and strengthens roots and follicles. And do you know, how to properly use saffron oil to achieve enumerated effects?
Saffron oil can be easily used in home hair care. Few drops of the cosmetic add to hair mask or conditioner you use everyday. Then apply product on hair and/or scalp the way you done it till now. You can rub saffron oil in ends to protect them against splitting, frizzing and mechanical and chemical damages. Massage of scalp will bring stunning results if you use for it saffron oil. It will boost hair growth, improve blood circulation and accelerate cell renewal. This product can be also applied on dry and wet hair. Saffron oil will make easier combing and allow taming of wild streaks.
Oil treatment with use of saffron oil will also ensure great effects. How to perform this treatment correctly? Remember to wash your hair before application with some cleansing shampoo without SLS or SLES. Then apply right amount of oil to meet demands of your hair, like: length, volume and porosity. Put on plastic cap and towel; they will create heat, which will accelerate absorption of nourishing ingredients contained in saffron oil. After approximately an hour wash hair with delicate shampoo. Your hair will be healthy and beautiful.